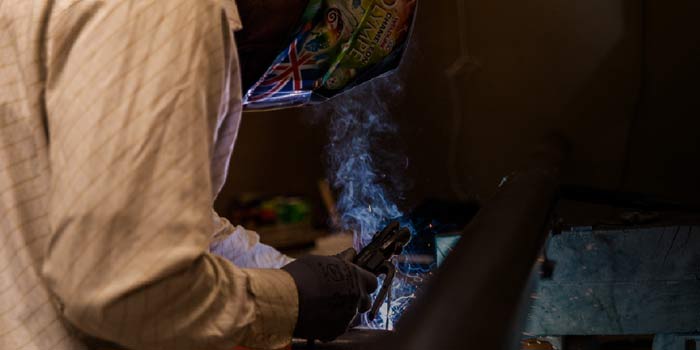 You are currently on the light version of the episode. The interactive version, much more beautiful, is here - available only from a computer.
---
VIDEO
English subtitles are available, click on CC...
---
MAGAZINE
Let's build together
A meaningful collaborative work for DIY wind turbines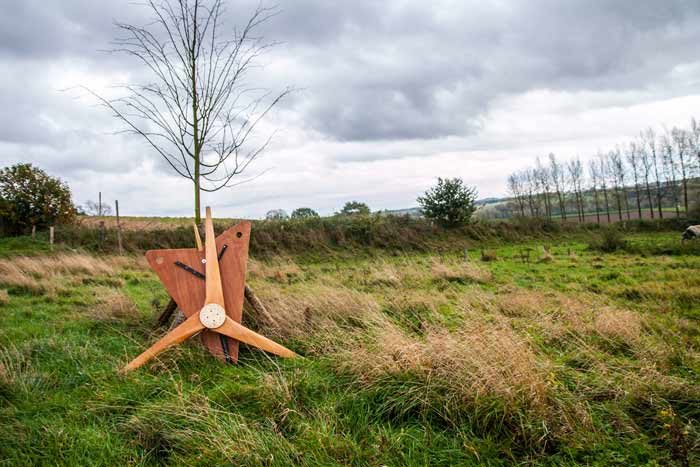 Mélanie and Aurélien are a young couple from Moselle who live in a small wooden house. For practical and economic reasons, they want to become self-sufficient by producing their own electricity.
After a long search, they become aware of the frequent scams existing in this area.
So, they decide to make their own wind turbine with a DIY training course with the Tripalium association.
« Building our wind turbine allows us to cut costs, to know how it works and to be able to repair if needed, and so be even more autonomous »

Aurélien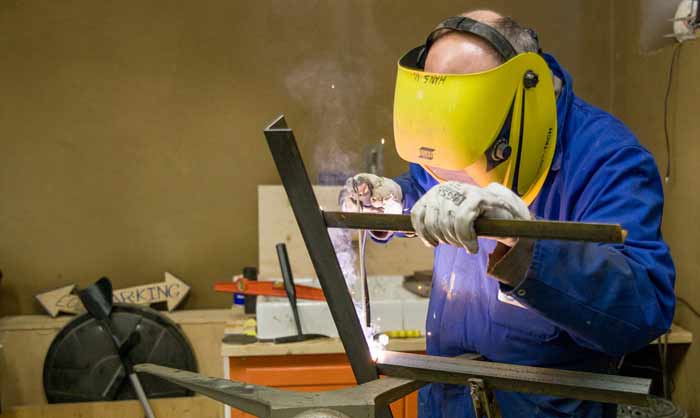 Tripalium
Tripalium is an association which was founded in 2007. It regularly offers training in DIY wind turbine open to everyone .
Whether one is comfortable with manual work or not, anyone can attend the course and learn the different trades necessary for construction: wood, metal and electrical work.
During the length of a one-week course, the group makes one or two turbines. They are drawn randomly among the participants who wish to buy them. The cost then, equals the price of raw material needed for the construction.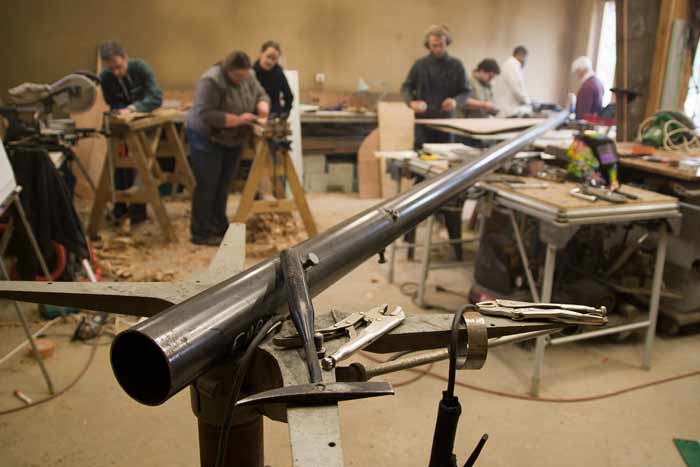 Mélanie & Aurélien attend the DIY course which takes place in Henripont, a small Belgian village located about 19 miles from Brussel.
In a very lively cohousing community, Peter, one of the inhabitants, started organising all sorts of DIY workshops in order to take part in the transmission of various skills and knowledge.
After a short theoretical presentation, the dozen or so trainees of various profiles and skills sets to work with a perceivable motivation.
There are three workshops and everyone gets organised as they wish. As a result, collaboration between participants is made easier and the exchange of know-hows is set in motion. All the indications are in the wind turbine DIY guide given by Tripalium first thing on Monday morning. So, Jay Hudnall, the instructor, is just a person among many others who owns specific knowledge.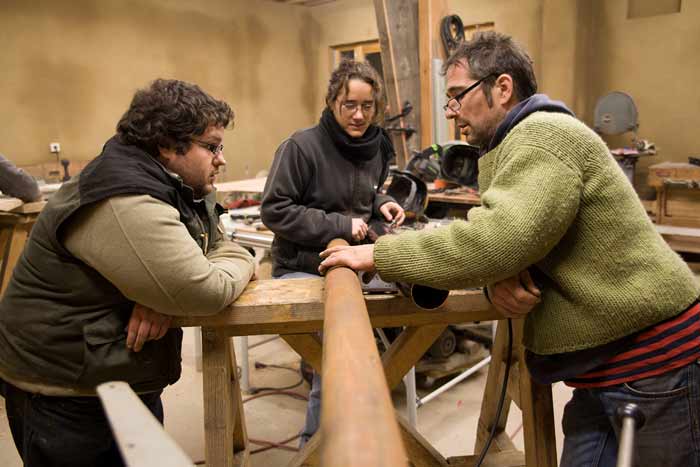 This collaborative organisation is in accord with the essence of Tripalium and Ti'éole, the wind turbine company in which Jay is also the prime contractor.
When he installs a turbine in a private home, he asks the person to take part in the work. They will then be more autonomous in case a problem arises.
« I find enjoyment in life through sharing with others. []...] I don't work for someone, I work with someone »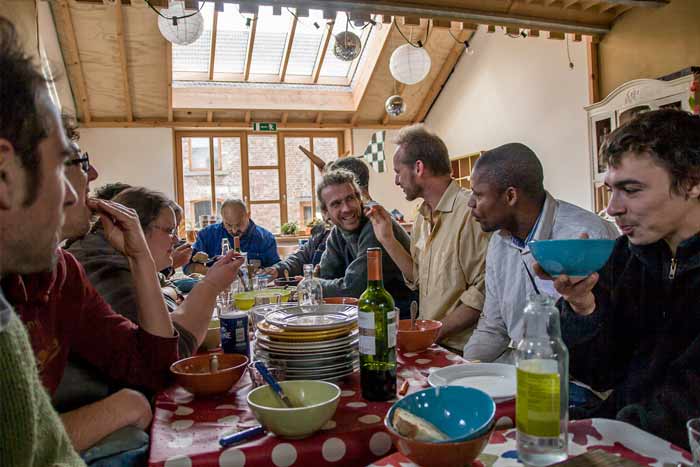 Many of those attending have gone through other DIY courses before coming to Henripoint: mass stove heater, solar water heater, etc.
The possibilities for efficient DIY energy systems are on the increase. The wind turbine is just an example among others.
« DIY allows individuals to put the materials they have back into their own hands, adapt it to their specific use, be more self-sufficient and aware of what they use. »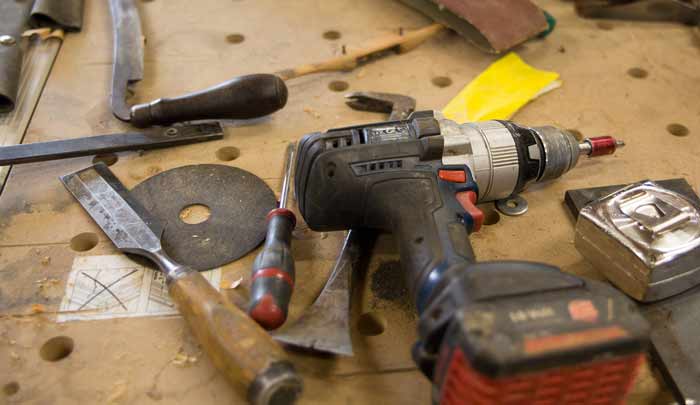 Building wind turbines requires many skills which once picked up, will enable one to make many products by themselves such as: wooden furniture, iron objects and others.
This is precisely the reason why Axel, a former stage manager in the movie industry, decided to attend the training. He started DIY a few years ago in a rather forced manner.
« I had piping problems in the house I bought. The most economical solution was to build dry toilets. Afterwards with the residues, I made compost. And with the compost I made a vegetable garden. And that's how, little by little I changed my life. »
Axel left his job to devote himself to his family. He looks after his house and improves it steadily on his own. He recently build a mass stove all by himself.
« Life is much more enjoyable. Being a stage manager is particularly stressful, you have to be available 24 hours a day. I take time to enjoy my children, my house, nature. I am living. »
« When you work, you buy services, objects. When you don't "work", you create them. »

Axel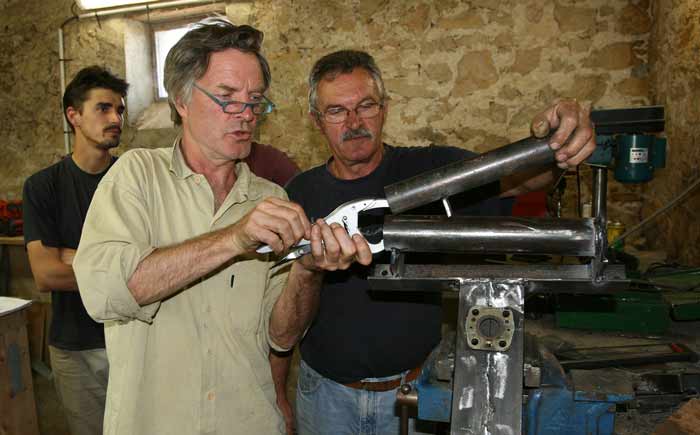 Hugh Piggott
Hugh Pigott, is the man who created the plans for the DIY wind turbines most frequently found in France. His motivations were also very pragmatic.
Having decided at the age of 22, to go and live on the peninsula of Scoraig, Scotland, far from any electrical system, he, one day, got fed up with using candles for lighting.
He created his first turbine, which didn't work.. then a second one. At the seventh attempt, he achieved his goal.
His neighbours then asked him to build one for them too. And one thing leading to another, today he is invited in many places to give advice during DIY courses.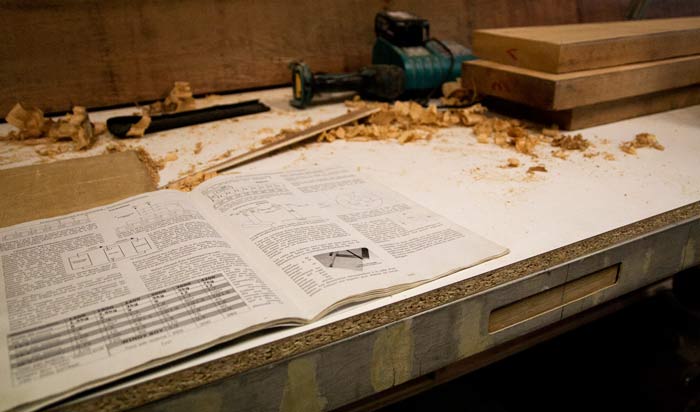 Jay met Hugh Pigott in 2004 doing his first DIY training. He invites him again, every year.
The Tripalium association has translated into French the guide of the DIY wind-turbines known as "Pigott", and regularly adds improvements from their experiences. This guide is a real practical encyclopedia on DIY wind turbine. All the instructions can be found, explained step by step.
It is also possible for the more experienced do-it-yourselfers to build their own wind turbine. For instance, the group "construction of the Transfo", a squat in Bagnolet, near Paris, built a wind turbine before mounting it with the help of Tripalium.
« The purpose of these trainings is to share knowledge »

Jay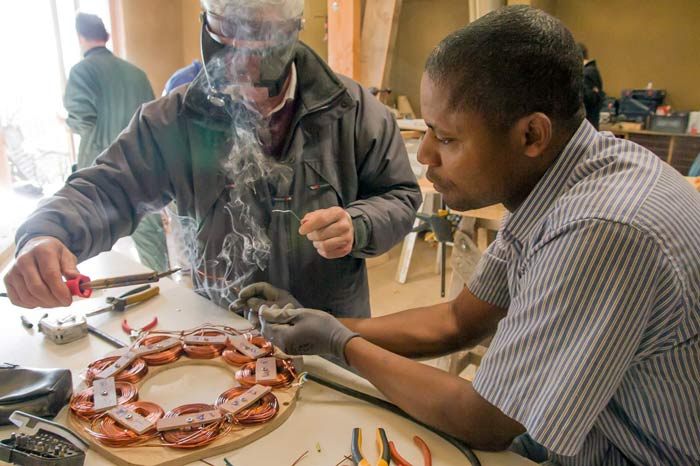 Just like Tripalium, Henri intends to spread this knowledge to a wider audience.
A Cameroonian, doing a PhD in Agricultural Sciences in Brussel, Henri has decided to take advantage of all the parallel training programmes available in Europe in order to share them in his country.
A Cameroonian, doing a PhD in Agricultural Sciences in Brussel, Henri has decided to take advantage of all the parallel training programmes available in Europe in order to share them in his country.
A renewable energy enthusiast, he has already built a domestic solar water heater and will soon attend biogaz and solar energy trainings.
The ultimate objective is to adapt these technologies to specific local conditions and to disseminate the knowledge he has acquired to everybody, and particularly the poorest segments of the population. In terms of wind energy production, he is thinking of adapting the principle to make it work on small waterfalls.
And so, different people having completed one or more DIY trainings, have themselves, began organising courses. This is the case of members of the Association BlueEnergy in Paris, for example.
For Tripalium there is no question of competition, on the contrary, since all contribute to achieve the same goal
sharing knowledge to enable everyone to reclaim their energy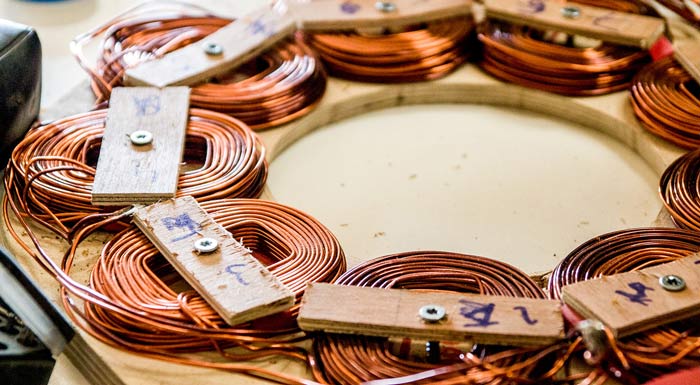 This episode of SideWays's webserie is a free and independent work
Now, it's yours !
Creative Commons
CC-BY-SA
Hugh Piggot, Tripalium and Ti'éole
---

All information about Hugh Pigott can be found on his website.

Tripalium organises courses on DIY wind turbine in its workshop in Valence, France or in private homes with their own workshop to host the training.

Both organisations, Tripalium and Ti'éole have a free workshop where everyone can come and build their own wind turbine, repair their car or set up the projects they wish to create. All the necessary equipment is present and comfort too, if needs be: a dormitory to stay several days, a shower and a kitchen. A space that anyone can take charge of and develop.

For more information, visit their websites: Tripalium and Ti'éole



History of the episode
---

Benoit (@webreporters) y Hélène (@helenelegay) discovered the existence of DIY wind turbines at the Transfo in Bagnolet in september 2013. They then chose to make a Sideway episode on DIY wind turbines by the Tripalium association.

The shooting took place during the course organised by Peter in Henripont (Belgium) from October 28th to November 2nd 2013. The editing of the video and multimedia magazine was conducted between end of november and end of december 2013.

The photo of Hugh Piggott comes from Tripalium's archives.

Julie Salmon (@JulieSalmonMex) translated the episode into Spanish, Rosalie Montlouis Gabriel translated it in English.


Fundraising and participations
---

The first crowdfunding for this project in order to finance this episode was successful. Thank you to all participants!

You can find the detailed budget on the page "An alternative economic model".

Did you like this episode? Help us continue our work by participating to the next episode crowdfunding.

Other possible participations are shown on page "Help the project to grow"